10 Smartphone Uses for the Organized Mom
It can be hard to keep up with the clutter as a busy mom. Try a smartphone app for an instant boost to your organized mom routine!
As a mom, there's a good chance that you have a million things to organize every single week. From dealing with dinner to driving your kid around, there's just not a lot of time leftover. Luckily, there are some easy ways to stay organized and your device can help you do it! Whether you're looking to manage your finances or find parking spaces, added organization is key. Share your organized mom tips on your favorite family app!
How Can You Be an Organized Mom?
There are a few ways you can stay organized even when it's difficult. It might sound strange, but one great tip is to start with yourself! By giving yourself time to get ready in the morning, you'll be prepared for productivity. You can also make a to-do list which will give you a sense of what the day looks like. By writing things down, you'll know what you can and can't procrastinate on. And, as an organized mom, you will need moments to procrastinate! If you're already too busy, it might seem OK to take on something else. However, knowing when to say no will empower you and make sure what's important doesn't have to wait!
How Can a Mom Stay Organized with a Smartphone?
Being a more organized mom has never been easier with the power of technology at your fingertips. From photographs to credit cards, there are a number of things that you'll want to keep straight! Here are a few ways to use a smartphone in order to stay on top of things this year.
1. Set Up a Family Chat
Keeping your family organized is all about good communication. Luckily, the right app can keep you in the know no matter where you are or what you're doing. FamilyApp makes organized mom life easy so you can chat with everyone and make family plans together!
2. Share Family Photos With Your Smartphone
Whether it's at family events or a much-anticipated trip, being a parent is chock full of photos. When it comes to being an organized mom, FamilyApp is again a great resource. This app offers end-to-end encryption so you can share family photos safely.
3. Find Home Decoration Inspo for Organized Moms
Decorating the house isn't without its challenges or expense. There are awesome home decoration apps if you're looking for great design without the expenditure. You'll get everything from wall color suggestions to décor that will work for your style of home!
4. Manage Parking Lot Payments With an App
As a more organized mom, there's a good chance that you're always on the go. Unfortunately, parking options aren't always easy to find. That's why the next time you're parking, you might want to test out BestParking. This app will show you parking in your area so you can find the best spot at the best price!
5. Keeps Tabs on Your Budget
Few things are more important to your financial future than your credit and your budget. Having a digital account book on your smartphone helps you to keep your household budget. Check with your bank whether they offer a tool within their mobile banking interface. If you'd rather use an extra app, have an eye on data security.
6. Use Your Smartphone for Travel Confirmations
Trip planning may be a part of family fun, but it can also be stressful. That's why managing flights, accommodations, and rental cars are key! If you're looking for help in creating an itinerary and managing travel plans, apps like TripCase is great for making it happen!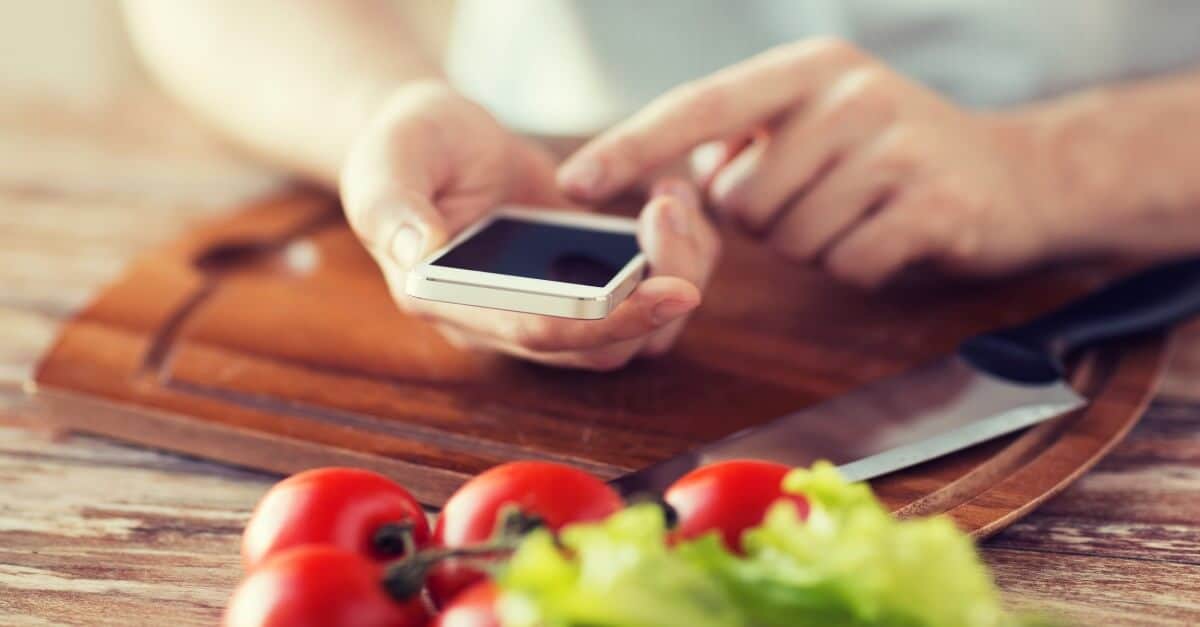 7. Collect Recipes as an Organized Mom
Having quick and easy recipes at hand makes meal planning and cooking a lot easier. So try an app to create your own recipe collection. Some of them also let you browse for new ideas or share your favorite dinner ideas with other organized moms.
8. Use Your Smartphone to Help With Prescriptions
There's no doubt that getting older can involve a lot more prescriptions and medication. Instead of relying on the pillbox, set up a reminder with your smartphone. There are also apps for organized moms that will track prescriptions and tell the user when it's time for a refill.
9. Set Up Your Shopping List
Groceries, birthday party items, or school supplies – being a parent comes with a shopping list that never ends. With your smartphone, you can create different lists to clear your mind. There are also some apps out there that let you share lists with others to assign tasks. Even better, use apps to arrange grocery deliveries!
10. Schedule Home Maintenance
Most of us have plenty of tasks to do around the home and no way to get to them. Use your smartphone for to-do lists to declutter the house or finish home maintenance projects. The TaskRabbit app will connect you with professionals who can do everything from painting and tiling to repairs!
Organized Mom Success
There's no one way to be an organized mom, but there are things you can do to stay on top of the day. Whether you need to tidy up your travel or make a shopping list, apps and smartphone tools can make your schedule easier! Do you have any tips for being organized? Share them with other moms in our comments! After all, every week may be a challenge but there are ways to simplify.