Elev8ed Fit Mom on the Street: Amanda Cabrera-Crowe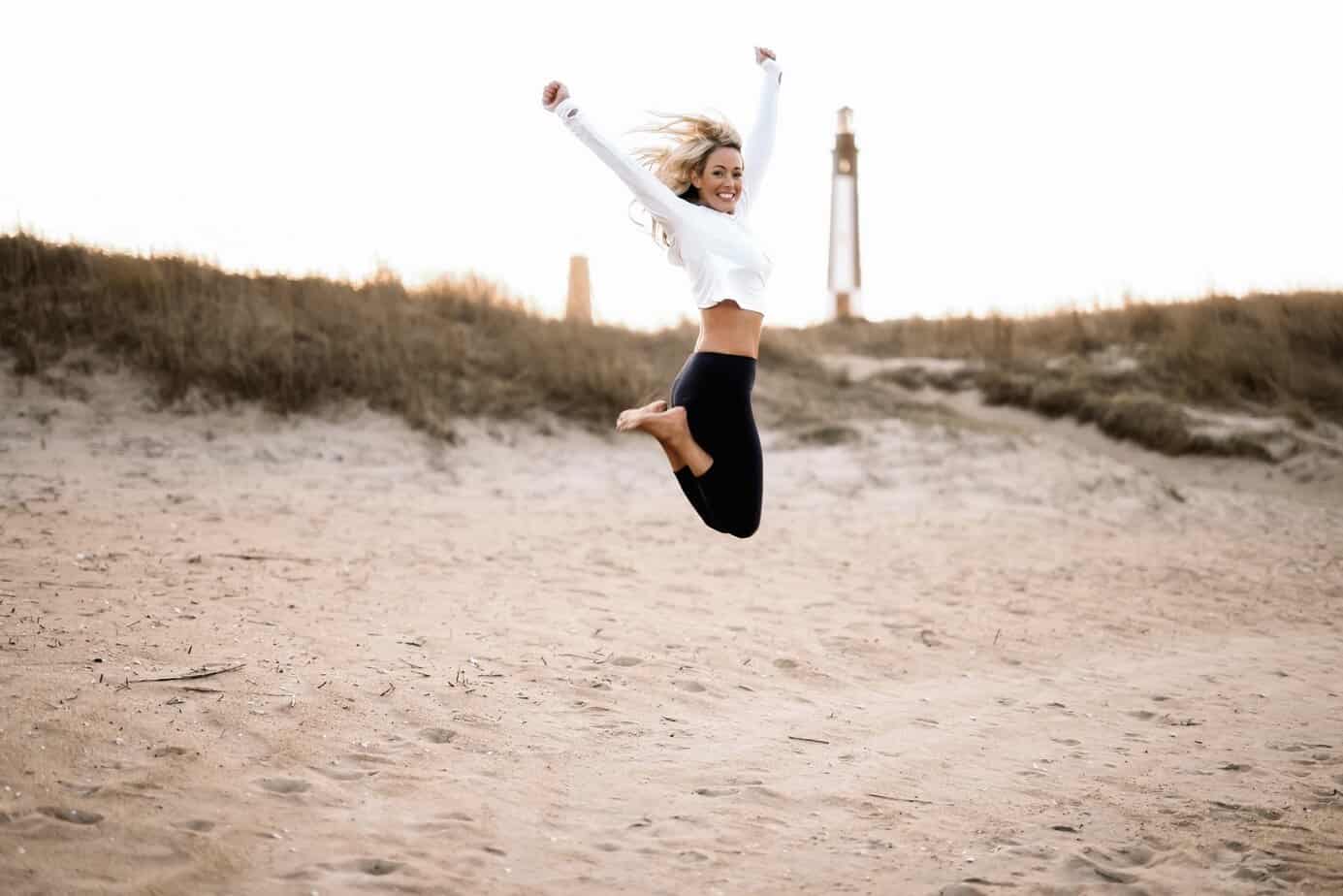 As an entrepreneur, coach, and speaker, Elev8ed Fit Mom on the Street Amanda Cabrera-Crowe inspires her clients to live in freedom. Read on to learn all about this remarkable mom!
Meet Amanda
Amanda is a Mother, Entrepreneur, Personal Trainer, Life Coach, and Speaker. She has over 15 years of experience coaching women about the spirit, mind, and body connection. She has helped hundreds of women transform their mindsets and hit physical health and wellness goals through her profession as a Certified Personal Trainer and Gym owner (Elev8 Fitness).
She holds monthly meetings for women and teen girls through Elev8 Her with the mission to Lift, Equip and Empower them to wholeness in spirit, soul, and body. She also offers Faith & Fitness Workshops for teen girls and women.
What sets Amanda apart as a Life Coach is her ability and passion to address the health of the Spirit, Soul, and Body of her clients. All three areas need to be addressed and coached to live in TRUE freedom and purpose. Additionally, she has an Associates of Ministry degree from Wave Leadership College and completed a pastoral studies internship at Hillsong Church in Sydney, Australia.
Amanda's most rewarding role is being a mom to her three beautiful boys (aged 7 and 4-year-old twins). She has seen God be faithful to her and her boys through every season. He carried her through eating disorders while modeling, the challenges as a military spouse, the heartbreak of divorce, bells palsy, and so much more.
After years of refining and rediscovering who she was in Christ, Amanda can honestly say she is living in FREEDOM. She went from striving to figure out the WHY to THRIVING in the midst of circumstances out of her control. If you would like to make that shift, be empowered with the Word of God, and be inspired to Elev8 to the life you were destined for, Amanda would love to her partner with you.
Elev8ed Fit Mom on the Street Fitness
How did you first get interested in fitness?
I grew up playing sports. After working at a church, I wanted to branch out and find a career that would continue to allow me to help change people's lives. It was almost natural to tie in my love of fitness with my love of helping others.
What do you most enjoy about training and coaching?
The results. Nothing beats getting a text from clients saying they fit into a size they never imagined or they decided to face a certain challenge instead of running from it. My goal with Elev8 Her is to lift, empower and equip women to strengthen their spirit, soul, and body. Seeing this happen firsthand is so rewarding.
What's your favorite workout?
I love a good leg day! One can never go wrong with deadlifts, Bulgarian split squats, and hip thrusts -followed by a metcon finisher.
Do you have any favorite healthy snacks or recipes?
I carry cocoa almonds in my car. They are a great on-the-go snack to help curb your sweet tooth. When I am at home, I love stuffing raw peppers with shredded chicken, avocado, onion, tomato, cilantro, lemon, salt, and pepper. It's quick, healthy, and filling!
What article of clothing/accessory would you not want to live without?
Yoga pants. I own about 15 pairs of black yoga pants that I wear daily for training clients at my gym Elev8 Fitness. I only wear "real clothes" on the weekend. So, I have no fashion tips for the ladies!
Is there one specific health/fitness question you get asked a lot? If so, how would you answer it?
Women ask me all the time, "If I lift heavy, will I get bulky?"
My answer to them: I ask them if I look bulky. Then, I tell them the benefits of lifting weights versus JUST doing cardio. It strengthens you to be able to do functional movements like picking up a box or your kid without pulling your back out. Weightlifting can help prevent osteoporosis and cardiovascular disease, along with so many other benefits.
Is there a lot of overlap between your work as a trainer and a life coach?
Definitely! When you are a personal trainer, by nature, you end up connecting with clients in a special way. Ultimately, they open up to you and give you the privilege to speak life into their tough situations.
How does someone's physical health influence their emotional health?
I believe one's emotional health is directly tied to their physical health. Working out releases endorphins and is a natural mood booster. It also increases energy and reduces stress. I believe everybody should move twenty minutes a day. Go for a walk, squeeze in a workout, go surfing, or play your sport of choice.
Elev8ed Fit Family
What's been your best family vacation?
Last summer, I took the boys to Jellystone in Chincoteague to glamp in a cabin. We created so many fun memories together. We built our first fire to roast marshmallows, rented a golf cart to drive around the site, and had a blast at the waterpark. The best part was being able to disconnect from work and housework to just enjoy my boys.
Best parenting advice:
Teach your kids about Jesus at a young age. Teach them to ask Jesus if certain choices are right or wrong. This enables them to grow up listening to His voice and learning to hear from Him. Children are a gift from God, and we are entrusted to raise them with that in mind.
What's your go-to family dinner?
Charcuterie boards are life in our house! I pack it with all the options, even dessert at the end. It makes life simple and allows my boys to try new food mixed in with their favorites.
Elev8ed Fit Life

What five things are you most likely to have in your purse at any given time?
Gum, lip gloss, iPhone, a hair tie, and some type of a snack for my kids (mom life!),
What song would you dance to when nobody's watching?
Any time of salsa music! My favorite is Suavamente by Elvis Crespo. I am half Puerto Rican (can't you tell! My other half Is Scottish), so I have to move when I hear it. I will dance to that even if people are watching!
If you could hang out with anyone from history, living or deceased, who would it be?
Jesus. I'd love to give Him a physical hug for all He's done for me and, of course, ask Him all the questions!
What's your favorite way to unwind after a long day?
By the time I get all three boys to bed, I'm ready for bed myself! Lying down with Bethel soaking music on helps me reflect on my day right before I fall asleep.
Elev8 Your Life!
We love Amanda's perspective on life and the way that she shares her insights and experiences to lift up her friends and clients. She incorporates a holistic approach to her coaching and training, encouraging her clients to experience healthy mental, emotional, physical, and spiritual lifestyles.
Be sure to connect with her on social @_elev8her and @elev8fitnessva, and her website if you would like personal coaching and encouragement. And for more inspiring moms who inspire and elevate us be sure to check out FamilyApp Mom on the Street!