The 14 Best Recipe Apps to Organize Your Kitchen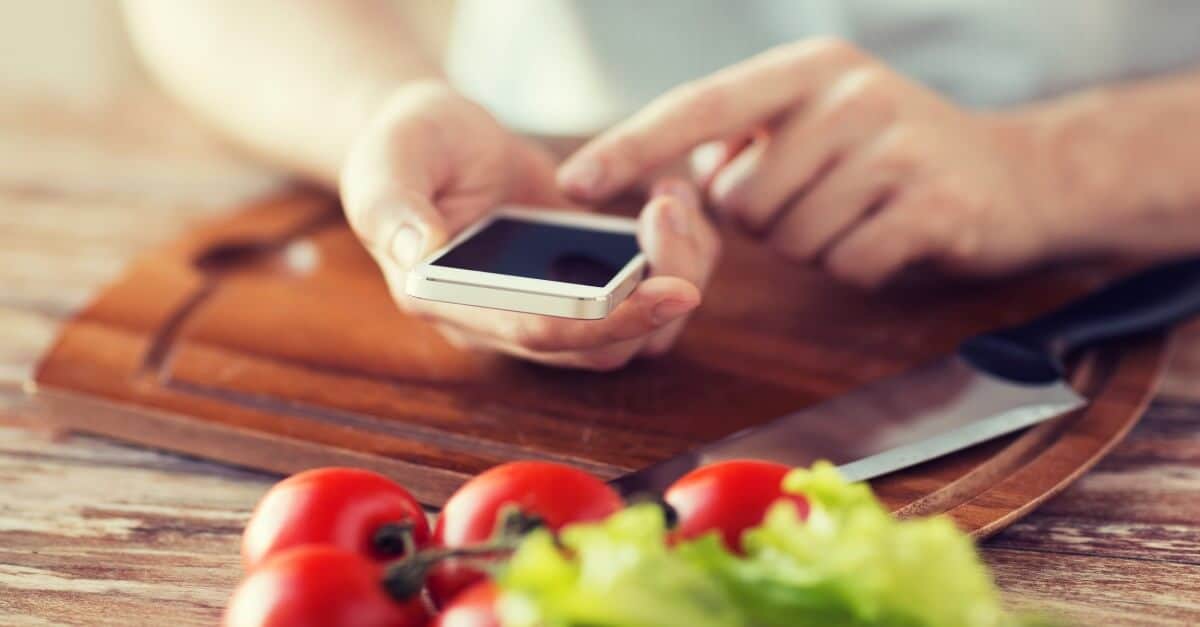 Whether you're a seasoned foodie or cooking novice, there's a wealth of helpful recipe apps to help you take your food to the next level. Read on for some of our favorite tools to elevate your meal planning.
No longer do you have to bookmark your favorite cookbooks to easily locate your favorite meals. With technology at our fingertips, you can food share and share recipes without all of the work! Whether it's recipe apps for Alexa or Google Home recipe apps, there's a family app out there to help you.
What Are the Best Recipe Apps?
Many fantastic recipe apps can simplify your shopping and planning process. That way, you can spend more time enjoying food than frantically searching through recipe boxes.
1. Yummly
With lots of great personalized food recommendations, meal planners, and tips for things to add to the grocery list, Yummly is a fantastic all-around recipe app, available for Android, iOS, and Apple devices. For just $4.99 a month after a free trial period, you can upgrade to Yummly Pro with exclusive recipes and step-by-step instructional tutorials from some fantastic chefs. With over 2 million recipes, everyone from a true beginner to a savvy expert will be able to find some fantastic options.
2. Allrecipes Magazine
Many people have moved their cookbooks aside in favor of the Allrecipes website to find great ingredients and ideas for their next meal. But did you know that Allrecipes has an app? Whether you're cooking a favorite family dish or experimenting with new salad or main dish ingredients, the AllRecipes Magazine app, available for iOS, offers lots of great support and ideas for dinner!
3. Epicurious
Epicurious is another popular website with a fantastic cooking app. It includes over 40,000 curated recipes from cooking experts worldwide and contains many recipe instructions and videos to help make your next recipe a success. Favorite features include your own virtual recipe box, kitchen timer, and seasonal ingredients finder. Bon appetit!
What Are the Best Free Recipe Apps?
You don't have to pay a lot of money for delicious recipes! Check out these free apps.
4. Tasty
Looking for recipes with step-by-step videos and thousands of recipes? Tasty offers some fantastic suggestions. Like other Buzzfeed-run companies, Tasty has a huge social following and many compelling short videos. But it also offers great functionality. Users can specify any food preferences, so vegan users aren't bombarded with steak recipes.
5. BigOven
BigOven's name pretty accurately describes this cooking app, which contains over 1,000,000 recipes! In addition to providing a meal planner, grocery checklist assistance, so you know what new food ingredients to buy, and lots of ideas for how to prepare your favorite dish, it also has a feature with ideas for how to use up leftovers. So if you need an all-in-one app, BigOven is a great choice.
What Are the Best Healthy Recipe Apps?
If you're looking for recipe apps that will line up with your fitness goals, here are some fantastic options.
6. Oh She Glows!
Get excited, vegetarian and vegan foodies! Oh She Glows! offers some fantastic plant-based recipe options. Its clean user interface makes it really easy to find everything from slow cooker recipes for lentil soup to kid-friendly healthy muffins. You can even add notes to your favorite recipes so you can make them again.
7. Forks Plant-Based Recipes
If you're looking for gourmet suggestions for how to eat your veggies, then Forks Plant-Based Recipes is the recipe app for you! Started by Forks Over Knives, this robust recipe app adds new delicious recipes for just a $4.99 download fee. With over 400 recipes to pick from, it's a fantastic way to get healthy meal planning ideas.
8. Green Kitchen
If you're looking for recipe apps that will provide healthy eating options, you may want to try Green Kitchen. With an assortment of vegetarian options, it's easy to stay on the straight and narrow. You'll be able to keep your loved one's health in check! Green Kitchen also offers a healthy dessert recipe app!
Which Recipe Apps Can Help Me Get Organized?
For those who want to consolidate their favorite recipes, the following apps are up to the challenge.
9. OrganizEat
Most people who love cooking have an extensive recipe collection written on everything from loose-leaf to index cards. But with OrganizEat, you just have to snap a picture to integrate it into your collection! Instead of having multiple collections, consolidate all your old family recipes. It's the perfect way to permanently bookmark your favorite comfort food recipes that Grandma used to make.
10. Recipe Keeper
If you have a pretty serious collection of cookbooks, this recipe app's best feature is letting you choose which ones to include. Instead of having to flip through it, head for Recipe Keeper. All you have to do is search by ingredient to come up with your old favorites! It's easy to find and organize recipes, then share them with friends.
What Apps Let Me Share Recipes?
For many people, the joy of cooking is the final product. And the following recipe apps will allow you to share your discoveries with others on a family app!
11. BBC Good Food
With more than 13,000 recipes available for your cooking pleasure, BBC Good Food is one of the best free recipes apps around! You can save recipes you love for later and even share your new favorites with family and friends.
Plan to Eat
Feeling overwhelmed at the thought of figuring out "what's for dinner?" one more time? Plan to Eat lets you clip (virtually) and organize the recipes you need. So you can enjoy them yourself, or share them with family and friends. It offers a 30-day free trial, so users can try it out before committing to purchase for $4.95 per month or $39 per year.
Which Recipe Apps Have Good Dinner Ideas?
The best thing about cooking can be finding a new favorite recipe. The following apps give you tons of options.
13. Recipe Keeper
If you like to use sites like Pinterest, Recipe Keeper is a great way to consolidate all of your online favorites. As one of the best recipe apps for Android, Recipe Keeper lets you easily keep all of your recipes in one place. So you can try out the newest innovative cuisine from your favorite lifestyle blogger or scan your favorite old recipe notecards from Mom. It's a great way to handle the whole cooking process from organizing recipes to choosing food for your shopping list to meal planning.
14. Paprika
Paprika allows you to easily organize and sync recipes from anywhere around the web. There's a one-time 19.99 fee but users love its functionality. Whether you add recipes from online cooking blogs or upload them from paper, its easy-to-use user interface is extremely useful. It even includes a timer feature while you're cooking or pantry inventory, so you can always have those good-quality extra items on hand as needed.
There's a Recipe App for That!
You don't need a delivery service to bring quality food and organization to your life! When it comes to a family app that can optimize your recipe collection, there are plenty of options out there when. From the organizing capability of OrganizEat to all the recipes on BBC Good Food, there's no shortage of fantastic options that provide ease of use for both novice and experienced chefs. It doesn't matter if you're baking a 60-minute lasagna and need a cooking time reminder or experimenting with a new banana bread recipe as you survive lockdown. There are recipe apps and ideas for everyone.
Do you have a few recipe apps you swear by? Let us know in our comments. Whatever app you use, there are a few more reasons to get in the kitchen!