15 Best Money-Making Apps for 2023
Do you need a little extra money to pay bills or for that new dollhouse? I know I do! Luckily, there has never been a better time than 2023 to start utilizing apps and websites to make extra money with some money-making apps.
While these apps probably won't replace your day job, they can allow you to make some residual, passive income in your spare time.
How Can I Make Free Money Today?
You can download and make passive income from your phone using an app in under five minutes. But when entering the world of money-making apps, you'll soon realize the expression "there's no such thing as a free lunch" definitely holds true.
Money-making apps generally fall into three broad categories for how you make money: cashback/passive income, cash-for-tasks, and marketplace/freelance apps. However, many subcategories are found in between. While none of the apps give away free money, the key is matching an app to your lifestyle.
Many cashback apps are nearly free to download and give passive income through rewards and cashback on purchases. They're perfect for heavy shoppers! By comparison, pay-for-task apps give you small sums of money for completing tasks. For instance, you may be paid a few bucks for taking a survey or watching videos. These apps are suitable for people with lots of free time. Finally, marketplace or freelance apps provide a platform for people to sell their services or products. If you have a lot of old clothes or a marketable hobby, this might be a fantastic money-making app for you.
Which Apps Give You Real Money?
The following money-making apps each have unique advantages and generate money differently. As a result, matching the proper app to your lifestyle is important for the most benefit. However, the 15 apps listed below allow you to make real cash either passively during your leisure time or actively through a hobby.
What Apps Pay Instantly?
Are you having money issues and want to know what apps pay out cash instantly? The apps on this list that offer welcome bonuses that can be quickly and easily redeemed are Rakuten, Ibotta, and Swagbucks. But you must spend money through these apps to receive free products or cash.
Alas, there truly is no such thing as a free lunch.
What Is the Best Money-Making App in 2023?
The best money-making app for you depends on your specific objectives and lifestyle. According to the Pew Research Center, nearly 16% of Americans have used a money-making app at some point. Money-making apps probably won't supplant your income entirely, but some apps will produce more for certain individuals based on their lifestyle, working life, and spending style.
If you have a big family and spend a lot at the grocery store, you'll probably enjoy an app offering great discounts like Ibotta. If you're on a job search and looking for a side gig or two, you might want to try TaskRabbit. There's pretty much a money-making app for anybody and everybody these days. So without further ado, here are our 15 Best Money-Making Apps of 2023!
1. Rakuten: Best App for Cash Back on Online Shopping
Rakuten partners with stores to allow you to earn cashback at over 3,000 different locations. The app is free to download, and creating an account is straightforward. After creating an account, search for the store you want to shop at and complete the transaction through the Rakuten portal. You will then qualify for cashback of up to 20%. The company generates money by getting paid commissions for sales, which it shares with the consumers through cashback. You can also connect to a debit or credit card to receive cash back from shopping in stores.
Note: While the company is trustworthy, expect to wait for your cashback. Rakuten only pays out once every quarter.
Cost: Free
How you make money: Cashback on purchases
Method of payment: PayPal or Check
2. Ibotta: Best Money-Making App for In-Store Shopping
Ibotta is essentially the in-store version of Rakuten. Customers are making money through cashback on online and in-store purchases through the app. However, Ibotta allows users to link loyalty cards to specific retailers and submit receipts for additional cashback on in-store purchases. Unfortunately, a downside to Ibotta is a customer has to accumulate $20 to redeem their earnings. However, a significant advantage of Ibotta is customers can receive cashback on purchases within 24 hours once they do.
Cost: Free
How you make money: Cashback on purchases
Method of Payment: PayPal, digital gift card, or direct deposit
3. Depop: Best for Skill Development
Depop is an online marketplace where users can sell their old clothes and other accessories. Originally designed as a social media for designers to connect with customers, the app is now an online millennial marketplace. In addition to providing a platform where people can sell their products, the platform also offers services to teach users how to sell their products online efficiently and effectively. As a result, the platform is a great starting point for learning how to start a side hustle from home.
Cost: Free
How you make money: Selling products, specifically clothes
Method of Payment: Direct deposit
4. Swagbucks: Best App for Cash in Exchange for Tasks
To make money on Swagbucks, members must accumulate points that can be redeemed for cash or for gift cards. Every 100 Swagbucks (SB) points are equal to $1. Points are earned by completing an online survey, watching a promotional video, or shopping online. Total points vary by task, with an average survey worth 40 to 200 SB points. On average, members make around $1 to $5 a day. The minimum balance to redeem the points depends on the selected payout option. However, some gift cards are offered at as low as 110 SB points.
Cost: Free
How you make money: Completion of small tasks
Method of Payment: digital gift cards, Bitcoin, or PayPal
5. TaskRabbit: Best For Odd-End Jobs
TaskRabbit is designed to save clients time on mundane tasks. Through the site, Taskers can pick up jobs such as painting houses, putting together furniture, or making home repairs. Becoming a Tasker is relatively simple; download the app and complete a verification process. Then, you set your own availability and rates. There is a one-time $25 fee, but other than that, you get to keep 100% of the profits.
Note: TaskRabbit is an active work money-making app, so keep your availability up to date! Also, as you become more experienced, feel free to adjust your charge. Experience equates to value for this app.
Cost: $25
How you make money: Providing customers with services
Method of Payment: Direct deposit through the app
6. Fiverr: Best For Freelancers
Fiverr is a money-making app that connects entrepreneurs and businesses to freelancers in over 200 niche categories. The first step is to create a free account. Then, you post your experiences on your profile. After you post the service you are offering, including the price, clients can place orders. A seller is paid once the job is complete, and Fiverr charges a 20% commission. Fiverr can produce a high yield for sellers but is one of the more active money-making apps on the list.
Cost: Free to sign up but a 20% commission per job
How you make money: Freelance work
Method of Payment: PayPal, direct deposit, or credit to a Fiverr Revenue Card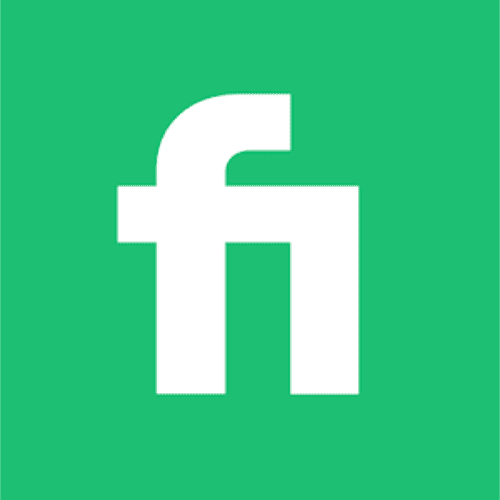 7. Survey Junkie: Best for Taking Surveys
Survey Junkie (SJ) rewards members in exchange for opinions and internet activity. The company is ultimately owned by a data analytics company that does marketing research for major brands. As a result, members can participate in this research in two ways: SJ Opinions and SJ Pulse. SJ Opinions is when you receive points from a survey and get paid. SJ Pulse is when you give Survey Junkie access to your browser, including your history and shopping activity, in exchange for extra rewards. The site is encrypted, and data is collected directly by researchers with no third parties involved. Users can also control their privacy settings. For these reasons, Survey Junkie is perhaps the most passive moneymaker on the list.
Cost: Free
How you make money: Surveys and sharing browser activities
Method of Payment: PayPal or gift cards
8. Airbnb: Best for Renting
If you travel for work or plan to take a lot of family vacations, Airbnb might be your moneymaker in 2023. You also only need to rent out part of your house. As a result, Airbnb helps many bank accounts by aiding families to pay off their mortgages.
Note: If you live near a big university, you could use Airbnb to rent their guest room for a nice profit during sports seasons.
Cost: On average, 3% of earnings
How you make money: Renting out living space
Method of Payment: Varies based on geographic location but usually PayPal or direct deposit of some kind.
9. UrbanSitter: Best for Sitters
UrbanSitter is a marketplace platform designed specifically for families and babysitters. It's a free marketplace that allows parents and sitters to connect. Because you must complete an extensive background check in order to join, it instills confidence in the users.
Cost: Free
How you make money: Babysitting
Method of Payment: Varies
10. Rocket Money: Best for Saving on Bills
Have you ever forgotten about that website your kid made that only costs 99 cents a month? I know my parents forgot and weren't pleased when they remembered about four years later!
Rocket Money is designed to notice and keep track of recurring charges for you. In addition, Rocket Money can negotiate with service providers to decrease monthly payments and increase your monthly salary. The app is great for people with lots of kids, which we all know correlates to recurring payments for various subscriptions.
Cost: 30 to 60 percent of earnings depending on the package for the first year
How you make money: Canceling subscriptions and negotiating on recurring bills
Method of payment: More money in your bank account
11. Upwork: Another Great Freelance App
Upwork is another freelancer marketplace similar to Fiverr. However, Upwork gives you monthly "Connects," like LinkedIn connections, which give you the opportunity to contact potential clients. Payment is hourly or by the project.
Cost: Free and premium option; in-app purchases for more "Connects"
How you make money: Freelance work
Method of Payment: Direct Deposit, Instant Pay, PayPal
12. OfferUp: Best for Local Selling
Like a localized version of the Facebook marketplace, OfferUp is a local e-market where you can sell everything from old technology to your used couch. Create an account, snap a picture with your phone, add a description, and post it for sale on the app. It's that easy!
Cost: 12.9% service fee or a minimum of $1.99 for shipments
How you make money: Selling your used stuff
Method of payment: Direct Deposit, PayPal, Venmo, Checks
13. Poshmark: Best for Selling Old Clothes
Similar to OfferUp, but designed for selling gently used clothes, Poshmark is a user-friendly app that provides a platform for users to sell their stuff. The company will even email you a prepaid shipping label! You can also sell more than just clothes, such as electronics, home accessories, and pet products. Unfortunately, there is a seller fee.
Cost: $2.95 commission for sales under $15 and 20% commission for sales at and over $15
How you make money: Selling clothes and other gently used items
Method of Payment: Direct Deposit or Check
14. Acorns: Best for Building a Portfolio in 2023
Have you wanted to start investing but need help figuring out where to begin? Or maybe you don't have enough extra cash to start investing? The Acorns app provides an excellent way to start boosting your savings account. After downloading the app, Acorns will automatically round up every dollar you spend and invest that money into ETFs. ETFs are exchange-traded funds that are essentially a diversified bundle of stocks and are generally low risk. Before you know it, you will have built an investment portfolio without even knowing it!
Cost: 3 or 5 dollars depending on the package
How you make money: Spend money to make money app
Method of Payment: Link debit or credit card to the account
15. Decluttr: Best for Selling Old Technology
Declutter is very similar to Poshmark but is designed solely for selling used technology such as computers, old smartphones, tablets, video games, and DVDs. The app works by having users scan the barcodes of their tech to determine if the item is accepted. If the item is, Decluttr will make an offer based on a survey that determines the appliance's make, model, and condition. The offer is guaranteed or will be shipped back to you for free!
Note: Decluttr works best for gently used, newer electronic devices. If you have antique tech devices in your inheritance, we recommend you seek out a different app. However, if your family plans on getting new phones to celebrate 2023, Decluttr is perfect for getting rid of your old phones.
Cost: Free
How you make money: Selling your old devices
Method of payment: Direct deposit, PayPal, or check
Good Luck!
Whether you work from home or are in a financial pinch, we hope this guide sets you up for financial success in 2023! What are your favorite money-making apps? Do you have any extra tips? Let us know on social #getfamilyapp.