Rock and Roll Classic Mom on the Street: Riya Thorson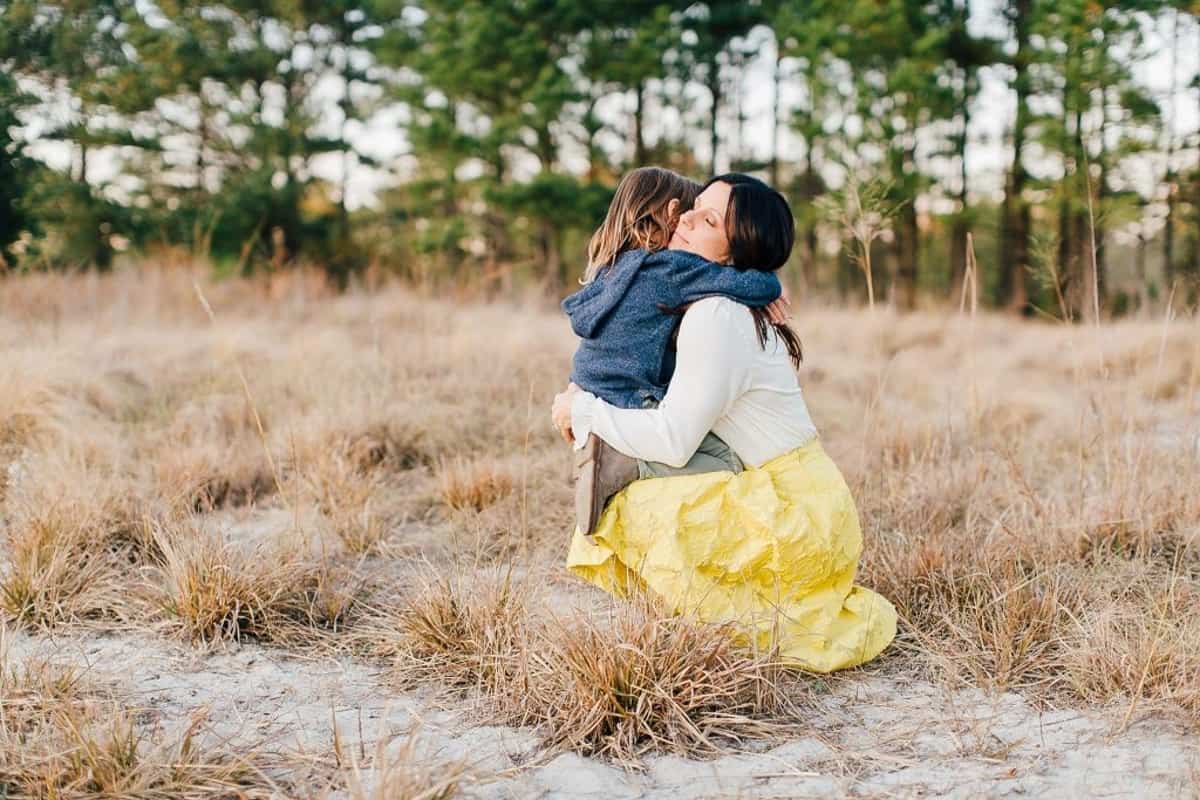 Whether she's dressing up or dressing down, this week's Mom on the Street Riya Thorson adds extra oomph to her timeless pieces. So she is perfecting the rock and roll classic mom style.
She is not only a successful realtor, but also former NCIS agent, and mama to an adorable little boy. Mom on the Street, Riya Thorson, is an inspiration to us all. But what are her best style secrets? Read more on to learn more of her rock and roll classic style!
Meet Riya
I am a mama to the sweetest, smartest, quirkiest little guy who is differently abled and handpicked by God for us. I'm a wife to a hero, a fitness fanatic, and a sucker for all things fashion! I am also a helper and a fixer. So a long career in both city as well as federal Law Enforcement suited me perfectly until choosing to make some careers moves. Those allowed me to keep my schedule closer to Waylon's as we sorted out therapies and schools.
I'm currently working as a realtor for Sea Shore Realty. Furthermore, I am a health and wellness rep for a company that has changed our lives. I could not have success in either field if it weren't for the amazing people in my life who have trusted me. So I have become a believer that all things are possible as long as you are willing to work for them. 
Rock and Roll Classic Style
Which three words best describe your style? My husband calls my style hobo chic:) I, on the other hand, would say it's "classic meets a little rock and roll".
What are your favorite places to shop? Nordstrom, Anthropologie, and Target. I am a big Rent the Runway fan!!!!
Who's your favorite style icon? Modern day is Charlotte Gainsbourg
What's your best style advice? If you feel good in it, wear it!!! And if the same people won't see you the next day, wear it again:)
What article of clothing/accessory would you not want to live without? I am a huge advocate of a great white tee.
What should NEVER make a comeback? Box rolling your jeans…yuck!
What fashion/style did you love at the time, but now cringe when you see old photos? I had blonde highlights in my black hair with a non-committal bob:) That is what I call a shoulder length bob.
What's your best style secret? Girl, gimme those fake eyelashes all day every day!
Stilettos or flats? I want to be team stilettos, but I am so team flats.
Family Life
Best parenting advice: Don't let your expectations ruin the experience. That's also my best marital advice:)
Parenting true confession: Parenting is not easy for me. Quite the contrary, I didn't have a ton of maternal instincts when he was born. However, with a little effort and a lot of love, we are doing just fine!
What's your favorite family restaurant? Big Sam's. The food is great and it is loud enough that our crazy isn't disturbing anyone else.
What's your favorite show to binge watch? I don't watch tv, but I am currently watching DWTS because Bobby Bones, duh!
What's your favorite beach read? Redeeming Love by Francine Rivers
Rock and Roll Classic Life
Riya's chic style and perspective on life is a refreshing reminder. She shows us how much our attitude and outlook can play into our appearance. However, as much as we love her fabulous shoes and stylish tops, Riya's inner radiance shines through whatever she's wearing!
Follow Riya on social @riya_thorson