Your Guide for Spending New Year's Eve at Home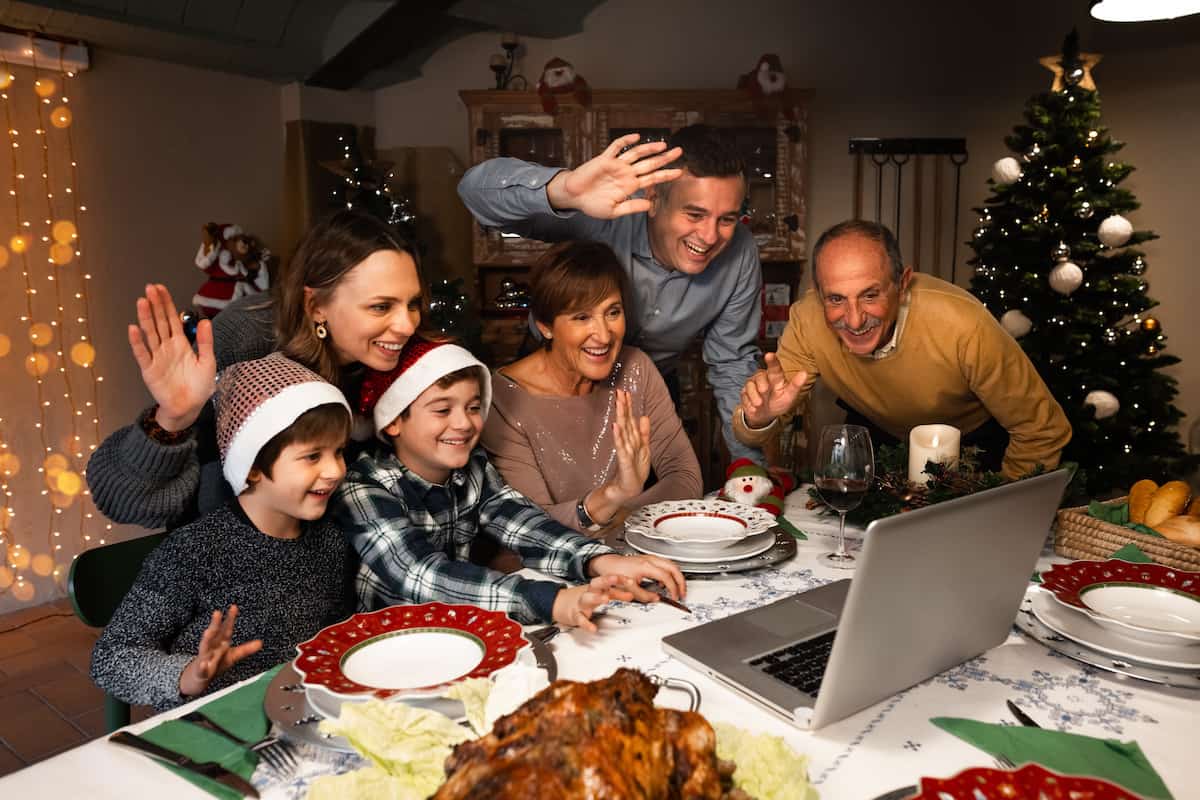 We made it through Christmas. What comes next? A cozy New Year's Eve at home.
Make It a Cozy New Year's Eve at Home
This year has been difficult for everyone. COVID has continued to mutate, and this year, Omicron took its toll on our holiday plans. But if you're reading this, you're probably looking for ways to celebrate the hope and promise of a new year. We may not be sipping cocktails at fancy parties. We may not be nibbling on appetizers at a rowdy get-together. But it's time to say goodbye to 2021, and no better way than the way we learned to celebrate lots of other things: at home.
Ideas for Spending New Year's Eve at Home
Here are some ideas for New Year's Eve activities so you can have a fun evening and ring in the New Year with fun and festivities without leaving the house!
Set the Clocks Ahead
For parents who just don't want to deal with the pain of throwing their kids off their sleeping schedule, this may just be the solution. With clocks everywhere these days, it's a little bit more challenging to coordinate, but if you want to have a quiet evening at home with your significant other, sipping bubbly and feeling romantic, then pretend it's 12 am when it's really 9:00 pm. A lie, you say? Nay, it's survival. It's midnight somewhere, right? You could also say you're celebrating Hawaiian New Year.
Have a New Year's Eve Movie Night
There's nothing like cuddling up under a blanket with some buttery popcorn and a cup of hot cocoa. Check out some of Josie Ortega's best movie recommendations for a New Year's Eve movie night at home. You could even make it a double…or even a TRIPLE feature if it's a trilogy!
Celebrate the New Year Around the World
In the U.S., Hoppin' John (black-eyed peas, pork, and rice) eaten on January 1st is supposed to bring luck and peace for the rest of the year. Brazilians wear all white for good luck and peace and head to the ocean to jump over seven waves. In Demark, people go around breaking dishes on the doorsteps of family and friends. The more shards in front of your home, the luckier you're thought to be. This may not be one you want to try around the neighborhood (unless you want people to think you're the town vandal), but maybe use some old dishes in your own backyard. In Spain, people eat 12 grapes– one at each stroke of midnight to represent each month of the upcoming year. That's 12 grapes in 12 seconds–good luck (the kiddos may want to skip this one, it may be a choking hazard)!
Outdoor Ideas for New Year's Eve at Home
Grab a coat (or, if your weather has been anything like ours, a T-shirt)
Have a Bonfire
Firepits always make things feel just a little more festive. Being all bundled up by the glowing flames. That smoky smell. Marshmallows. Cuddling up by the ones you love. Something about bonfires also make me want to leave my phone inside and just be present in the moment with the people I'm with. If you don't have a fire pit or an indoor fireplace, turn on that "fireplace for your home" on Netflix. It's a screen, but hey, it'll do. And it'll stop you from being tempted to turn on another episode of "The Office".
Light the Night
I don't care how old you are; something about sparklers makes everything feel a little extra magical. Take them outside and watch them burn down as you welcome in the new year. Exercise caution, though, especially with the smaller kiddos. Kids under 12 should be very closely supervised and instructed about safety with sparklers. If you're a shutterbug (or even just aspiring), you could even try some long-exposure photography where you write out "2022" or "Happy New Year" in light writing with the sparklers.
Activities for New Year's Eve at Home
New Year's Eve Crafts
Make a fun and festive noise-maker craft (if your brave soul dares) or a Goodie Bag Countdown Clock. Keep the kids entertained with small brown paper bags filled with small activities or treats that they get to open each hour until midnight. You could also find plenty of fun New Year's printables with word searches, puzzles, and coloring sheets.
Cookie Decorating for New Year's Eve at Home
Grab some brightly-colored frosting, cookie cutters, some fun sprinkles, and…dare I say…edible glitter) and just decorate to your heart's desire! Save them for a little midnight snack once the clock strikes 12! This could even turn into a fun tradition for each year!
Play Some Good, Old-Fashioned Board Games
With so much extra time spent in front of screens this year, both for kids and adults, a little time away from them can do you some good. Try Monopoly, Taboo, or Uno! However, if you really want to take the game night into the tech age, try Quiplash, Heads Up, or even Just Dance.
Have a Karaoke Competition
Last year, my friends and I opted for a night in on New Year's. While we didn't have a karaoke machine, it turns out you can find almost any song's karaoke version on Youtube. We belted our way into the new year, singing "The Climb" with great fervor and angst. Since we can't be in Times Square watching live music performances and the ball drop, might as well put on your own show, right?
Set up a New Year's Eve At-Home Photo Booth
You know it's going to be a fun party if there's a photo booth. So why not set up one at home? Set up a bedsheet and a tripod, some fun costumes, props, mustaches on sticks, hats, and some good lighting. You could also download a photobooth app like Simple Booth to get three consecutive pictures at once.
Thinking of the Past, Present, and Future
Make It a Family Affair
We know it's tempting to drink that whole bottle of champagne. Especially when you've been home for so long, but if you're celebrating with the kiddos, it may be best for them to experience a sober holiday celebration with you. Toast to a kid-friendly New Year with sparkling apple cider or a fancy mocktail, and trust me, "Next Morning You" will be grateful that you did. That way, you can spend your New Years Day feeling energized and well-rested.
Do Some Reflecting
Someone recently posed this question to me– "What's one thing you want to stop doing, one thing you want to continue doing, and one thing you want to start doing in the New Year? I thought it was a much more interesting question than just, "What are your New Year's resolutions?" It requires a little bit more retrospective thought, and it encourages you to identify one thing that you're proud of accomplishing before moving onto your next goals.
A Year to Remember: the New Year's Eve We All Stayed Home
This year, many of us are looking forward to a new year with new possibilities. And hopefully, next year, we'll all be able to pack into Times Square and stand nose-to-nose while a glowing ball descends (okay, you can always count me out for that). But until then, we'll be sitting at home, sipping champagne (or sparkling apple cider), sitting by the glowing fire, and celebrating the promise of a new beginning. Happy New Year!