Pilates: What It Is and How to Do It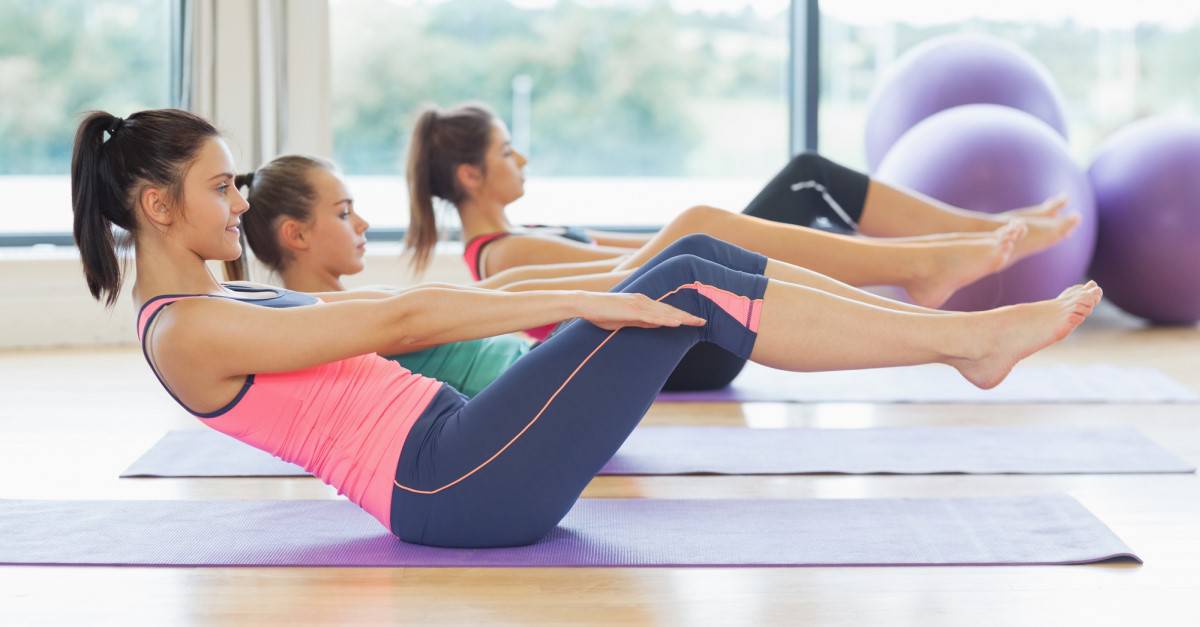 Being stuck in the house doesn't mean that you can't try a new fitness routine. For a low impact workout that offers improved flexibility, Pilates is the perfect pastime!
For many of us, there's never been a better time to try a new fitness routine at home. If you happen to be looking for a low-impact workout that still provides a challenge, there are options. A Pilates workout combines yoga's attention to the breath with a focus on muscles and flexibility. And, while there are different ways to do it, it's up to you to determine what works for you. Share your at-home fitness experience on your favorite family app!
What Is Pilates?
The sport Pilates focuses on strengthening muscle and improving alignment and flexibility, all while targeting the core. To start, there are two options to choose from when it comes to learning Pilates. Those who are starting out may want to begin with an exercise mat, which is slightly thicker than a yoga mat. Exercises can also be done on a machine called a reformer. This sliding platform with foot bars and pulleys provides resistance for a truly challenging workout.
The exercise methodology that makes up this workout was developed by Joseph Pilates during World War I. While he was held captive at an internment camp on the Isle of Man, he began to develop the low-impact exercise.
How to Do Pilates at Home for Beginners
There's never been a better time to learn a new fitness routine at home. For better posture and greater flexibility, try the following tips in your own living room. Share your own Pilates tips for beginners on FamilyApp!
Invest in Pilates Equipment – You may only need a mat to get your benefits from this sport, but there are other accessories to improve your workout! Instead of going it alone, invest in a resistance band, a foam roller, and a set of light dumbbells.
Make Some Modifications – There are some Pilates positions like a full side plank that can be pretty challenging for beginners. Instead of struggling along, try to modify them when you dive in. This means you can get the form right before you make the exercises more difficult.
Breathe In – Much like yoga, Pilates also has its own form of breathing. However, instead of breathing into your belly, you'll want to focus on breathing into the back and sides of your ribs. Share your breathing techniques with other exercisers on your favorite family app!
What Is a Pilates Workout Good For?
Pilates has many benefits as a low-impact health routine. In addition to strengthening your abs and aligning your hips, this workout can improve your posture. Like yoga, there is a mind and body component that contributes to improved focus. While it doesn't pack the punch of intense cardio, it can help to tone your body.
However, Pilates still offers many challenges whether you choose to go with a mat, an instructor, or a reformer workout. Pilates classes can be adapted for those who are dealing with heart disease, high blood pressure, diabetes, or arthritis. It's just important to talk to your doctor prior to embarking on a workout to ensure it's right for you.
Pilates may not offer the instant cardio kick of running or cycling, but it's a great exercise in its own right. If you're a beginner, you can even use this time to get started in the comfort of your home.
Do you have any tips for those starting out? Share them with others in our comments! As a versatile workout that offers solutions for almost everyone, Pilates is a challenging, low-impact choice.