50+ Goodie Bag Ideas for a Stellar Kids Party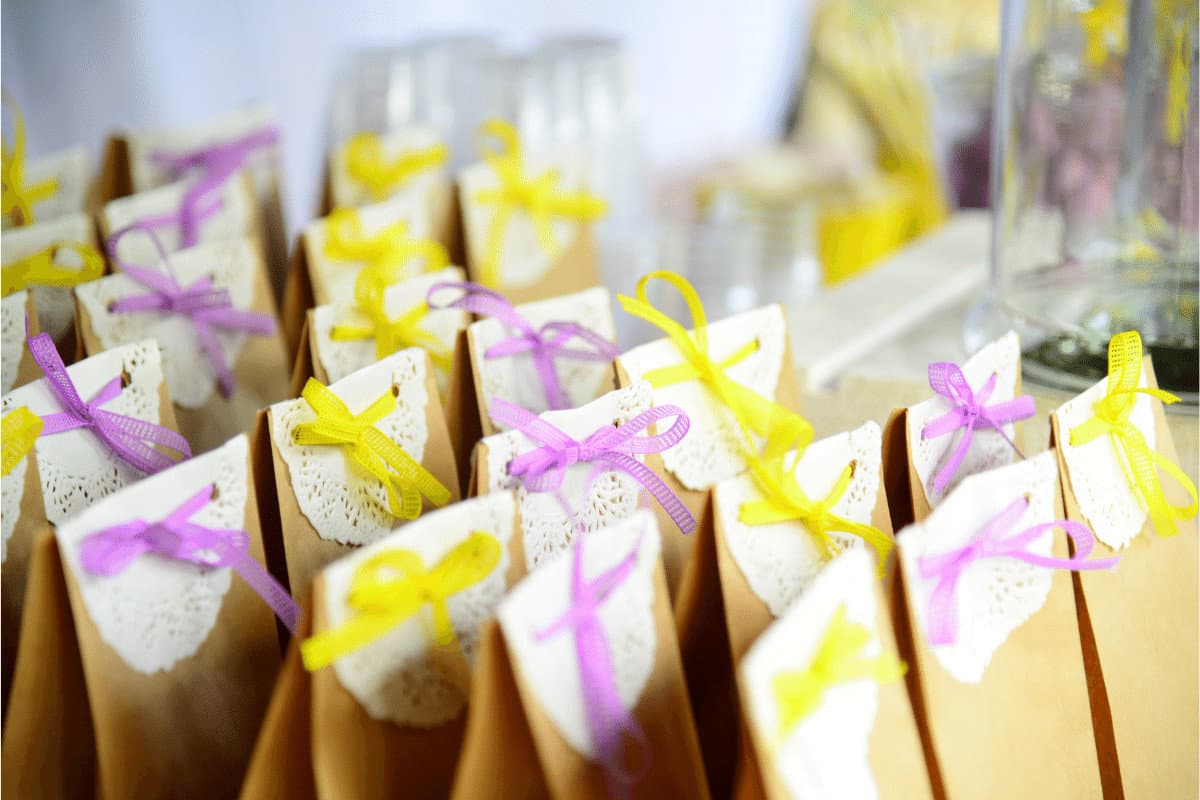 Are you looking for fun, creative, and cheap goodie bag ideas for kids? Goodie bags are a fantastic way to thank guests for attending your party. They keep the fun going long after everyone goes home! Here are some of our favorite DIY ideas so you can send everyone off with a big bag full of fun treats:
4 Tips for Brainstorming Your Goodie Bags
Not sure where to start when making goodie bags? Never fear! These tips for fabulous party favors will make the whole experience a cinch!
1. Match the Theme
A theme is a great way to give your party some creative direction. Not to mention, it's super helpful when it comes time for decorating kids' birthday parties. If you choose a party theme for decorations, don't forget to make your goodie bags match it!
For example, with a dinosaur theme, you could send guests home with a tote bag filled with items like dino figurines, Haribo dinosaur gummies, or even a mini "excavation kit." With a beach theme, you could include sand toys, sunglasses, or a beach ball! For a princess theme, you could add cute mini tiaras, DIY bracelet kits, and glossy chapstick. The possibilities are endless! More theme ideas include construction, carnival, mermaids, bugs, and insects, jungle, or under the sea.
2. Make Sure the Goodie Bag Items Are Age-appropriate
A 3-year-old's birthday bash will look a lot different from a 10-year-old's party, and the goodie bags should reflect that. A coloring book will likely be more interesting to a group of preschoolers than a group of 10-11 year-olds. Pay attention to potential choking hazards and any warnings on labels. When in doubt, your kids will let you know.
3. Decide How Much You Want to Spend per Guest
Goodie bag costs can quickly get out of control, especially if your child has anything to say about it. Before purchasing items and assembling your bags, estimate how many people are coming to the party. Then, decide how much money you're willing to spend on each goody bag. This is unique to your preferences. I wouldn't spend more than $5-10 dollars per person. It might be tempting to fill your birthday party goodie bags with plastic junky toys or candy filled with sugar, purely from a budget standpoint. However, a little more effort put into your party favors can make a huge difference, especially with a smaller guest list. Less is more.
4. Know Where to Shop for Goodie Bags
My best recommendation is to hit the Dollar Tree or Five Below for goodie bag items. Party City and the dollar section at Target can also have good goodie bag stuffers. If you plan ahead of time, Oriental Trading Company or Amazon can also be great resources to get inexpensive items in bulk delivered right to your door if you don't have the time to scour the stores.
Goodie Bag Ideas for All Kinds of Kids
If you don't have a party theme, just go with your child's favorite interests! Here are 50 of our favorite ideas to get you started.
Goodie Bag Ideas for the Creatives
If your child is a budding artist, there's no better way to celebrate their love of all things crafty and creative than with an arts-themed goody bag. This is a fun idea that you can repurpose again as your child gets older.
Stickers
Pencils, crayons, gel pens, markers, sidewalk chalk, or watercolors
A small craft kit or a book of craft ideas
Plastic paint palette
Stencils
Printable coloring pages
Canvas
Acrylic paint
Bracelet kit
Goodie Bag Ideas for the Brainiacs
Is your child into all things science, math, language arts, or history? Or do you want to help them prevent the summer slide? Help them share their love of learning with others!
Slime or Play-doh
Puzzle Book
Bookmark
Book exchange (instead of getting presents for the birthday boy or girl, have each child wrap a book and trade it with another party guest.)
Science experiment cards
Brain teasers, quiz cards, trivia cards
Fun activity book
Mad Libs
Glamorous Goodie Bag Ideas
Need to add a little extra sparkle to your goodie bags? These cool and cute goodie bag ideas will delight girls of all ages, whether you have little princesses or preteens. This list starts with younger kids and finishes with ideas for older girls.
Tiaras
Stick on earrings
Sparkly necklaces or other accessories
Candy necklaces
Glitter anything
Bath bombs
Cosmetic case
Lip balm
Hair accessories
Sheet face masks
Nail polish
Goodie Bag Ideas for the Sports Fanatics
Some kiddos are Olympic-bound, and others are destined to pick grass in the outfield. I was the outfield kid. Many sports fanatics will love specific themes, like baseball goodie bag ideas with a ball cap, big league chew, or baseball cards. But if your child is obsessed with all things athletic, here are some options for a gift bag with some of these essential items to send off with their guests!
Stopwatch
Whistle
Water bottle
Drawstring backpack
Drink koozie
Mini fan/mister
Jump rope
Gold medal or mini trophy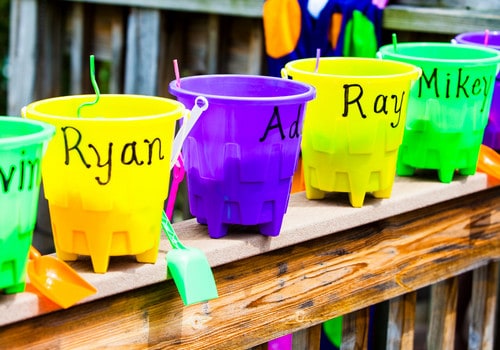 Goodie Bag Ideas for Nature-Lovers
Every kid should experience the joy and freedom of playing outside. With these goody bag ideas, your party guests may experience a newfound love of the outdoors!
Bug catcher container
Magnifying glass
Butterfly net
Mini binoculars
Garden seeds
Mini pots or succulents
Sunscreen
Bug spray
Goodie Bag Ideas for Anyone
Not every party has to stick to a theme! These tried-and-true ideas will be a big hit at any party!
Yo-yos or slinkies
Novelty straws
Temporary tattoos
Novelty cookie cutters, a mason jar cookie mix
Fidget toys (remember when fidget spinners were all the rage?)
Animal figurines
Favorite snack bags
Small stuffed animals
Bubbles
Glow sticks/necklaces or anything that lights up
The Party Goes on With Cool Goodie Bag Ideas
There's no better way to thank everyone for coming than with a festive goodie bag when the party's over. When choosing goodie bag items, remember that the party is about having fun and making memories. Everything else is just icing on the cake!
What are your favorite unique goodie bag ideas for a kids birthday party? Let us know on social #getfamilyapp