Many countries all over the world have unique and culturally-rich traditions to celebrate Easter. Read on to learn all about them!
What Is Easter All About?
The Christian holiday of Easter commemorates the resurrection of Jesus from the dead, described in the New Testament as having occurred on the third day after his burial following his crucifixion by the Romans at Calvary c. 30 AD.
Easter is one of the most commonly-observed holidays worldwide, with 95 countries participating in celebrations. In the United States, people often celebrate by going to church, having Easter egg hunts, egg dying, and a feast with family and friends. But there are so many other Easter traditions all around the world! Here are a few of our favorites.
The Easter Bilby of Australia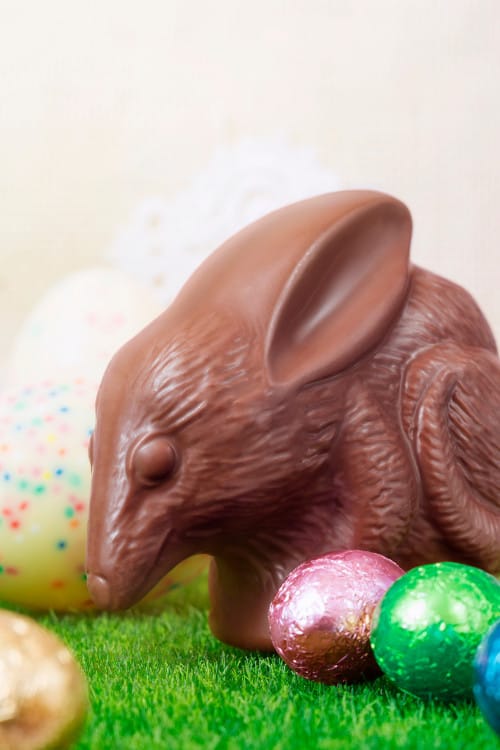 Much like the UK, Ireland, and Canada, Australians celebrate "Pancake Day" on the Thursday before Easter. However, Australians have an Easter tradition known as the "Easter Bilby." In 1991, Australia decided to change Easter's mascot from the Easter Bunny to the Easter Bilby. Since many consider rabbits as pests who destroy land and crops, they decided to feature the endangered bilby instead. This small rodent is unique to Australia– and looks a lot like a bunny! Many animal welfare groups use Easter to raise money and awareness for the endangered species.
Exploding Carts in Florence, Italy
In Florence, locals celebrate a 350-year-old Easter tradition known as Scoppio del Carro, or "explosion of the cart." Participants dressed in colorful 15th-century costumes pull an intricately decorated cart packed with fireworks through the city streets before stopping outside the Duomo. The Archbishop of Florence then lights a fuse during Easter mass. The fuse leads outside to the cart and sparks a festive fireworks display. The tradition dates back to the First Crusade and is a means to ensure a bountiful harvest.
Halloweeny Easter Traditions in Finland
Children in Scandinavian countries like Finland and Denmark dress up as witches and go begging for chocolate eggs in the streets. They paint their faces and wear scarves around their heads. They also carry bunches of willow twigs decorated with feathers.
In some parts of Western Finland, people burn bonfires on Easter Sunday. This tradition is rooted in the belief that flames ward off witches who fly around on brooms between Good Friday and Easter Sunday.
Flying Kites in Bermuda
In Bermuda, one of the Easter activities everyone loves is flying kites! Bermudians make their own kites with wooden sticks, colorful paper, and elaborate designs. They top their kites off with a special tissue called "hummers" that create a buzzing sound. Many participants go to Horseshoe Bay Beach to attend the annual Kite Festival on Good Friday.
Throwing Pots in Corfu, Greece
In Corfu, Greece, festivities begin on Palm Sunday with huge and festive church prayer ceremonies in recognition of the island's miraculous deliverance from the spread of the plague in 1629.

After that, Grecians celebrate each day of the week differently. They enjoy different activities each night, from music and poetry nights to concerts, to a huge candle ceremony and egg dying. On Easter Saturday at 11:00 AM, people hurl clay pots from windows and balconies to crash on the streets below. The pot throwing marks the resurrection and is a tradition dating back to the Venetians when they used to throw all their old useless objects and pots out of their windows.
One of Greece's more common traditions is dying eggs– but only red, which represents the color of life and blood of Christ. You won't find any bright colors or pastels here.
Flying Bells in France
In addition to other Easter treats, many French children enjoy chocolate bells at Easter. Why bells? Catholic tradition dictates that church bells don't ring between Good Friday and Easter Sunday. This commemorates the death of Christ and his resurrection.
Tradition says that during this time, these bells grow two little wings, dress up with a ribbon, and fly Rome for a blessing from the Pope. Then, they come back from this trip loaded with presents. They randomly drop bell-shaped treats for children, among other sweet candies. In the morning, someone shouts "les cloches sont passées!" Children run outside (or inside) to collect the treats left by the flying bells!
A more local tradition occurs in Haux, France. Every Easter Monday, the residents of Haux crack more than 4,500 eggs. What do they make? A massive Easter omelet, of course! It serves over 1,000 people. Each family breaks the eggs in their homes in the morning, and they gather in the main square where the eggs are cooked for lunch.
Easter Trees in Germany
Easter in Germany is a four-day event. Celebrations begin on Good Friday and end on Easter Monday, with children and adults usually enjoying a 2-week vacation. Many Germans will have a bonfire to chase away winter's gloom on Easter Saturday. They may also shop at Easter Markets.
German Easter traditions also include many that we think of as universal. You'll see Germans celebrating with Easter egg hunts, Easter baskets filled with sweets, and, of course, the Easter bunny, which originated in Germany.
One of the decorative traditions you may know comes from Germany: the Easter Egg tree, an Ostereierbaum. People adorn trees with blown-out and beautifully decorated Easter eggs strung from the branches with cheerful ribbons. You can make an Easter tree for a decorative accent in your own home, too! You'll also find many German tables will have lamb cake as a traditional Easter dessert. The lamb is a symbol of Christ as the lamb of God.
Whodunit Easter Traditions in Norway
Do you love crime stories? In Norway, Easter is a time to settle in and read crime stories! It all started with a book publisher's marketing technique in 1923 when they posted a headline saying "the train to Bergen was robbed last night." But this "fake news" event was simply a work of fiction and opening to a best-selling book series.
Decades later, Norwegians still love crime novels during holiday travel, especially classic whodunits, and slower-paced crime stories.
Many TV stations will change their programming to crime-centric shows. Even milk companies will even print mini murder-mysteries on their cartons.
Throwing Water in Poland and Hungary
The last festival day is Easter Monday, known as Wet Monday. Traditionally, people doused young women with water and lightly spanked them with willow branches. However, many communities have adapted this to everyone participating in a water fight. We recommend an all-out water fight as a fun tradition everyone should try.
Easter Processions in Spain
The Easter period in Spain is known as Semana Santa, or Holy Week, and events often last the whole week. Spain's traditions are far more Christ-centered, so you won't find as many chocolate Easter eggs or people dressed as the Easter bunny. Instead, religious processions are the main part of Semana Santa.
People parade through the streets in colorful costumes accompanied by brass bands and drummers, mourning the death of Christ. You'll also see candles and huge, intricate floats as part of the parade procession.
Easter Traditions: Bread
We thought we'd give this tradition its own category. Many countries worldwide have their own variation on this Easter tradition. Rich with symbolism and treasured ingredients, Easter breads are part of many cultures' celebrations. Bakers make these yeast-risen breads full of eggs, butter, sugar, fruits, nuts, and spices. This is a small reward for fasting from sweets or indulgences during Lent. Here are just a few examples:
British Hot Cross Buns. Spiced buns filled with currants or raisins marked with a cross made by slicing the top or adding dough or icing. Some believe cross buns perhaps pre-date Christianity and have pagan festival origins.
Russian Kulich. This cylindrical, iced sweet bread is often flavored with saffron, cardamom, raisins, candied citrus, and nuts. It's often served with Pascha cheese.
Ukrainian Babka. A sweet bread with raisins baked in coffee tins.
Italian Pane di Pasqua. This braided sweet bread has an egg nestled in the center.
Dutch Paasbrood. This sweet bread is packed with sweet almond paste, raisins, and candied citrus.
Greek Tsoureki: A sweet, braided bread often flavored with mahlab, anise seeds, mastic, or citrus peel.
Easy Hot Cross Buns
A popular Easter treat in the U.K. and the U.S.! You'll never go back to store-bought!
Ingredients
1

8 count package

refrigerated buttermilk biscuits

1

tsp

Ground Cinnamon

1

tsp

brown sugar

packed

1/2

cup

raisins

divided

1

egg

lightly beaten

5

tbsp

confectioner's sugar

1

tsp

water
Instructions
Easy Hot Cross Buns
Preheat oven to 350°F.

Gently stretch each biscuit into 4-inch circle.

Mix cinnamon and brown sugar in small bowl.

Sprinkle 1/4 teaspoon cinnamon mixture and 1 tablespoon raisins over half of each biscuit.

Fold over plain biscuit half onto raisin half. Fold again, pinching edges to seal. Gently shape into a ball and repeat with remaining biscuits.

Place buns evenly spaced in lightly greased 9-inch cake pan. Brush bun tops with beaten egg.

Bake 15 to 20 minutes or until golden brown. Remove buns onto cooling rack and cool completely.

Mix confectioners' sugar and water in small bowl. Transfer to small resealable plastic bag. Cut a small piece from a bottom corner of the bag and seal tightly. Pipe an X shape on top of each bun.
Nutrition
Calories:
110
kcal
Carbohydrates:
13
g
Protein:
4
g
Fat:
3
g
Saturated Fat:
1
g
Polyunsaturated Fat:
1
g
Monounsaturated Fat:
1
g
Trans Fat:
1
g
Cholesterol:
113
mg
Sodium:
47
mg
Potassium:
119
mg
Fiber:
1
g
Sugar:
5
g
Vitamin A:
165
IU
Vitamin C:
1
mg
Calcium:
23
mg
Iron:
1
mg
Easter Traditions All Around the World
What are some of your family's Easter traditions? Share your favorite memories and traditions with the people you love on FamilyApp! Or share a picture with us on our social channels!