Outdoor Halloween Decorations and Yard Décor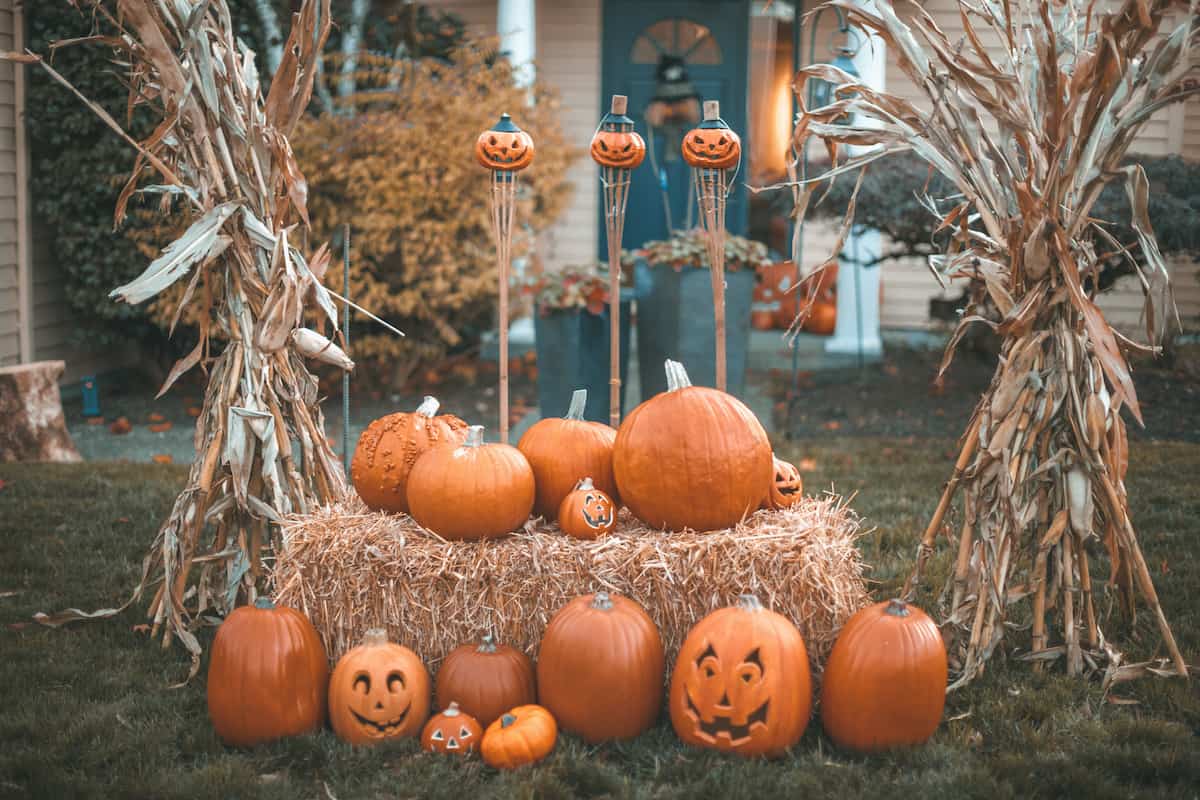 Looking for a way to get into the October spirit? With the right outdoor Halloween decorations, you'll be able to make the most of the season!
Many children count down the days until the trick-or-treating season starts. You may have your own childhood memories of anticipation before the big day. But many other people, young and old, look forward to decorating their homes with witchy, spooky, and creepy creations to startle the trick-or-treaters.
Outdoor Halloween decorations are a fun way to spruce up your yard and keep the spirit alive no matter how you hand out candy! Whether you make them or buy them, enjoying the neighborhood is half the fun. Be sure to share your ideas for Halloween 2021 on your favorite family app!
While it's fun to decorate, keep in mind that Halloween can be a challenging time of year for kids who are especially sensitive. If you have kids or close neighbors who fall into this category, you might want to consider going for more of a happy harvest type of yard decor instead of decorating with more scary subjects. Young kids especially may have trouble distinguishing between make-believe and the real thing.
*This article contains affiliate links. It doesn't cost you anything, but if you click on the link and buy something, we'll earn a small commission to help our writing team create more great articles.*
How to Make Fun Outdoor Halloween Decorations
Whether it's your costume or the decorations, getting prepped for Halloween night is one of the best parts of the holiday. Share your DIY Halloween yard decorations on FamilyApp with other families!
Halloween Wreath – Make a seasonal statement with your wreath! You can also cover a traditional wreath with plastic snakes, cobwebs, and spiders for something that will be sure to scare! Or, add some mini pumpkins for a more understated fall wreath.
Pumpkin Pile On ­– Halloween pumpkins and jack-o-lanterns are a must-have for the season! If your family has carved a bunch of pumpkins, place them near the entrance or on the stairs of your front porch. You can also add a bunch of uncarved gourds on top of each other for a simple seasonal display! Brightly colored mums also provide a strong pop of color.
Festive Lanterns – Sometimes, the easiest Halloween décor involves adding one element to the decoration you already have! If you happen to have porch lights, putting a witch hat on one of them is a great way to add instant ambiance. All you have to do is suspend them over the lights using a fishing line! Or, if you have a bench, you may want to purchase a plastic skeleton that simply 'hangs out.'
DIY Scarecrow – Using a pumpkin for a head can be the perfect way to make your own Halloween-themed scarecrow. Tie up some hay, use an old outfit, and set the pumpkin on top for your scarecrow. If you're feeling extra dramatic, make your scarecrow a vampire bloodsucker or a creepy clown!
How to Make Scary Outdoor Halloween Decorations
Ominous Entryway – One of the most menacing Halloween decorations can be a creepy entryway! If you have a trellis, attach cobwebs to it or create broken wooden slats with a 'broken' 'Keep Out' sign on them. You can even add a fake tombstone beside your entrance for an even spookier effect! If you like The Nightmare Before Christmas, check out this Jack Skellington posable decoration you can hang from your porch.
Scary Characters in the Yard — Make "dancing ghosts" in your yard with broomsticks, styrofoam balls, and bedsheets. Or, use chicken wire to make creepy translucent ghosts!
Beware the Walkway — If you have a walkway leading up to your house, take the opportunity to set the scene for trick-or-treaters who tread towards your home! Whether it's light-up pumpkins or these fun pre-lit broomstick pathway markers, some spooky path lighting will make a big difference!
Glowing Eyes – With these outdoor decorations, visitors and passers-by will be wondering what spooky monsters are hiding in your shrubbery.
Where to Buy Outdoor Halloween Decorations
There are plenty of places you can buy some of the best outdoor Halloween decorations on any block! If you're looking for the perfect front yard décor, head to Home Depot or visit their website. They've got something for everyone– from the subtle to the scary. Lowe's is also a great home store to get the Gemmy Crashing Witch.
Lowe's is also a great home store to get the Gemmy Crashing Witch. One of our favorite places to shop online for outdoor Halloween yard decorations is Grandin Road. From spooky subtlety to the outright freaky, Grandin Road has everything you could ever want on the "Halloween Haven" section of their website.
Craft Stores like Michaels and Joann's Fabrics can be great places to find inspiration and materials for your outdoor display or fabrics/spiderwebs. Big box stores like Target and Walmart also carry larger-scale decorations like animatronics and inflatable lawn decor. If you have empty space that needs some extra texture, we love this spooky fabric that you can drape or wrap around trees/beams.
Happy Halloween!
A costume may be one of the most important parts of a happy Halloween, but it's important not to forget the decorations. Whether you head to a local store or make your own from scratch, they really set the tone! Be sure to share pictures of your finished outdoor Halloween decorations and displays with family and friends on FamilyApp! Happy Halloween!