DIY and Creative Ideas for Homemade Gifts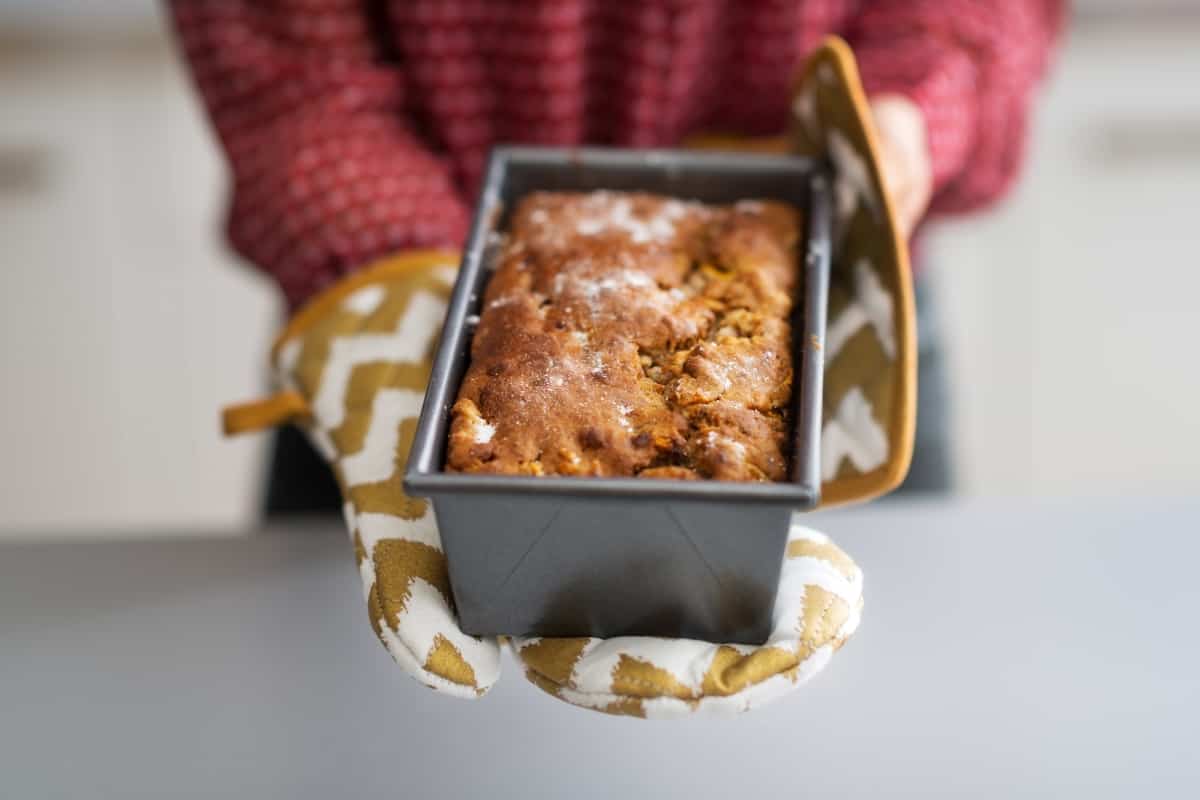 DIY homemade gifts are a great way to let your loved ones know how much they mean to you, without having to spend a fortune!
A unique gift made with love can mean so much to the recipient. It's not just about the actual present, but the thought and care you put into your gift. Even though the homemade gift costs less, the value can be priceless.
Here are creative ideas for handmade gifts, just in time for the holidays:
DIY Christmas Gifts From the Kitchen
Christmas is a season of giving and joy, even though it can be stressful at times. But the same question comes around every year: what do you get for the person who has everything?
So instead of spending a fortune on things that will collect dust, try something homemade! Edible gifts are fantastic since they can also be made in larger quantities and then packed in portions.
Homemade Cookies and Candies
Homemade chocolates, cookies, or treats are a great treat for Christmas. Kids love to make and decorate Christmas cookies they can share with their friends and neighbors. Here's one of our favorite recipes.
If you don't have the patience for sugar cookies, try making English toffee! It only has a few ingredients, it's delicious, and freezes really well. So, if you don't devour it immediately, you can enjoy it year-round! Most toffee recipes just have a few ingredients: butter, sugar, chocolate, and nuts. Simply top with sprinkles or a hint of sea salt!
My special treat that impresses everyone? Oreo truffles. These look so fancy, but it's only four ingredients! Well, five if you count sprinkles.
Oreo Truffles
A fancy treat that your family, friends, and neighbors will love!
Ingredients
1

16 oz. package

Chocolate sandwich cookies, divided

1

8 oz. package

Cream cheese

1/2

tsp

Vanilla extract

20

oz

White melting chocolate

Holiday or chocolate sprinkles
Instructions
Oreo Truffles
Process cookies to fine crumbs and place in medium bowl.

Add cream cheese and vanilla; mix until well blended.

Form the dough into balls about 1-inch in diameter, it should make about 42.

Dip balls in chocolate and place on wax paper on a baking sheet. Before the chocolate has set, decorate with sprinkles (or dark chocolate drizzle, like mine!)

Refrigerate until firm, about 1 hour. Store leftover truffles, covered, in the refrigerator.
Nutrition
Calories:
110
kcal
Carbohydrates:
12
g
Protein:
1
g
Fat:
4
g
Saturated Fat:
3
g
Polyunsaturated Fat:
1
g
Monounsaturated Fat:
1
g
Cholesterol:
3
mg
Sodium:
12
mg
Potassium:
39
mg
Fiber:
1
g
Sugar:
9
g
Vitamin A:
4
IU
Vitamin C:
1
mg
Calcium:
27
mg
Iron:
1
mg
Homemade Jam
Jams and jellies are the perfect sweet treat, and perfect for toast-lovers everywhere. You could also create a homemade pumpkin butter or apple butter. Make them in a large batch and give them out to everyone on your list!
Seasoning Salts
Seasoning salts are the perfect gift for people who like to cook and try something new. Mix coarse sea salt with ground spices or ground orange/lemon peel and put it in a fancy jar. Vanilla and orange go great together! Chili lime sea salt can also spice up your recipes!
Homemade Beverages
In the winter months, hot cocoa and hot apple cider are the perfect beverage to keep you warm and toasty on cold nights. You can put together mason jars full of hot cocoa mix, little candy canes, and marshmallows so they can make their own drink at home. You could also combine some mulling spices they can leave to simmer on low on the stove to make the house smell like the holidays! For that, make sure you include a cute gift tag with a label explaining what it is.
Crafty Homemade Gifts
DIY Ornaments
One of my favorite memories of childhood involved Christmas crafts and ornaments were always a staple. This is the perfect easy-to-make idea for grandparents, relatives, or friends. Do you have sand saved from a special beach vacation? Fill up some craft ornaments with sand and tiny shells! You could also glue a picture from a favorite memory, or fill the ornament with something sentimental or meaningful to the recipient.
DIY Coasters
There's nothing worse than drink rings on your table. These are the perfect gift because they're so useful! But what's even better? Personalized coasters. Whether it's family photos, a map of their favorite city, a meaningful quote, or even just a pretty handmade painted design, they'll love your creativity!
Beeswax or Soy Candles
I can never have too many candles. I think I may actually have a problem. But I'd like to take this opportunity to say: homemade or not, whoever you are, I will HAPPILY accept any candles as a gift this Christmas season. Making them at home is cheaper and you can use oils to customize the scent! All you need is a pot, hot plate, wax, wicks, mason jars, fragrance (optional), color (optional), and skewers or popsicle sticks.
The If-Book
This is one of our favorite homemade gifts! A great DIY gift idea to make yourself is an "If-Book." You can create a completely individually designed book for friends, family, or colleagues. It's a fun and creative way to package vouchers and cash gifts! You can even place small, flat presents on the inside.
You'll Need:
Thick cardboard or a ring binder
Pegs
Scissors
Glue
Symbolic treats/trinkets
Possibly photos, voucher, or money
How to Make It: Use a ring binder as the structure of the book. Use cardstock instead of ordinary paper to make sure it's strong enough. You'll later use a hole-punch to put through the pages in order to assemble the book. Think of different "if" sentences for the pages.
Examples of symbolic things:
If you need to spice up life (attach a custom spice blend or BBQ rub)
If your life needs a little extra sparkle…(attach a packet of glitter)
If you ever need a break…(attach a coloring page for adults or a puzzle)
If something catches your eye… (attach eyeshadow or a sleeping mask.)
If you need to unwind…(attach a packet of bath salts.)
If you need a laugh…(attach some Laffy Taffy or Snickers)
If you need to escape for a while… (attach a face mask)
If you need a helping hand (attach nail polish/nail file)
There's room in the if-book for a picture of the two of you or other favorite things, too. Add your favorite crafts, designs, and be creative! If your items don't fit in a book, use a box instead. This craft might require a bit of effort, but your friend will love it!
Tis the Season for DIY Christmas Crafting!
If you haven't found the homemade gifts you're looking for yet, check out our other article! There are plenty more ideas on Pinterest, too! The simplest gift is sharing your time, thoughts, conversations, and experiences with the people you love most. Send family members a thoughtful message on FamilyApp, it's sure to brighten their day!