Nostalgic 90s Gifts You Can Give this Christmas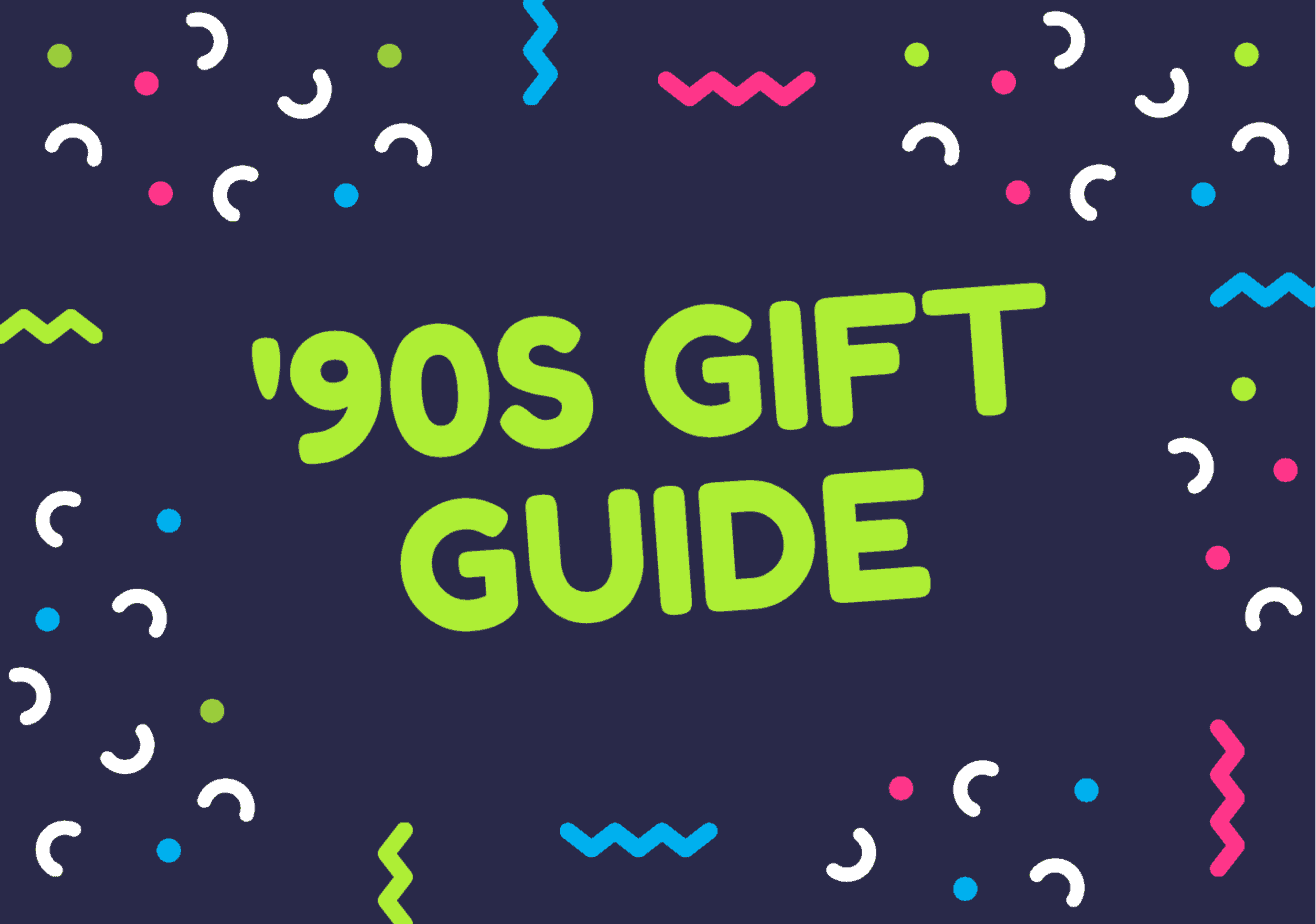 The holidays are approaching fast, but don't stress: if you're a kid from the 90s, we've got you covered with this gift guide of the most fly gift ideas to take you back to your favorite decade. If you grew up in the 90s, or if you're just obsessed with the decade, you and your friends will love these 90s gifts.
90s Gifts: "VHS" Movie Journals
Remember watching, rewinding and re-watching your favorite Disney movie over and over again on a well-loved VHS tape until it was fuzzy? Yeah… kids these days have it so easy with Hulu, Netflix, and Disney+. They can watch old movies or episodes of Saved by the Bell and Nickelodeon shows with their friends whenever they want!
And now you can remember the best parts of your childhood with these classic "VHS" movie journals from Disney. You can carry around the memories of your favorite 90s Disney films: Beauty and the Beast, The Little Mermaid, The Emperor's New Groove, The Nightmare Before Christmas, and more.
SpongeBob SquarePants Slow Cooker
Kids of the 90s know SpongeBob is more than just a show… it's a lifestyle. From soups and stews to meatballs, make your favorite dishes a little bit more fun in this 7-quart slow cooker. The jury's still out on if it will make your food taste better. (But does that even matter?!) $39.99 at multiple retailers.
Floppy Disk Coasters – Fun 90s Gifts
You're an adult now, so you need to invest in a set of coasters for your nostalgic coffee mug from Friends' Central Perk. Enter: Floppy Disk Coasters. A set of 8 coasters is $19.99, and (bonus) they are dishwasher safe for inevitable spills.
Colorblock Windbreaker
If you rushed home from school to catch Carson Daly on TRL, or if you grew up on a steady diet of The Real World and Road Rules, then this one's for you. Bring some old-school flair to any look with this boldly retro Windbreaker. And maybe even pair it with your favorite concert T-shirt and some Dr. Martens.
90s Gift MTV Men's Long Sleeve Tee
Nothing says #TBT like this retro MTV Men's Long Sleeve Tee. The old-school iconic MTV logo is front-and-center, with that classic tie-dye pattern, the pattern we all obsessed over. Grab it for $19.99 at Kohl's.
Butterfly Hair Clips
You remember the style: rows of braids or twists held in place by beautiful, colorful butterflies. Bring your favorite look back with this pack of 100 butterfly hair clips for under $5 a la Sarah Michelle Gellar, Mary Kate and Ashley and Melissa Joan Hart. The perfect stocking stuffer!
Or add in extra gifts, perhaps some Lisa Frank accessories, a Daria-style choker, and LipSmackers lip gloss to complete the perfect '90s nostalgia gift. You'll be just as glamorous as Cher from Clueless or the whole gang from Bayside High in no time!
Central Perk Coffee Mug – 90s Gift for Sitcom Fans
If you're still wondering how Ross, Rachel, Phoebe, Chandler, and Joey managed to afford those amazing NYC apartments with minimum wage jobs in the show Friends… stop worrying about it and enjoy your favorite warm drink in this Gunther-approved travel coffee mug instead.
Saved By the Bell Button-Down
When it comes to jocks, A.C. Slater has it all: football skills, dance moves, and wrestling takedowns. Now if we could just get him to stop calling women "mama." Anyway, you too can celebrate all things A.C. with this fabulous Saved By The Bell button-down for just $65.95 from the NBC store (We think it's Mario Lopez approved!).
What Are the Best '90s Gifts?
Okay, 90s babes…We think these gift ideas are all that and a bag of chips but don't take our word for it. Sound off in the comments with your favorites!